Launch of our new website for properties in Marbella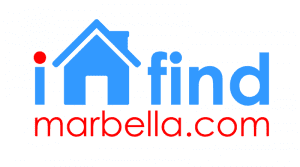 i find marbella´s team are excited to officially launch our new and easy to use website www.ifindmarbella.com . The new site features a quick guide to explain just how accessible our new site is.
i find marbella focus on one of the most beautiful areas of the Costa del Sol to showcase our vast knowledge and range of properties in Marbella and its surrounding areas. The new website offers an extensive inventory of properties ranging from luxury apartments, villas, new developments to properties with reduced prices.
i find Marbella offer a free downloadable market report explaining the current market in Spain for buyers and Investors, guides explaining what it entails to purchase a property in Spain and lots more interesting relevant news to be certain that your decision to buy in Spain is the right one.
Not sure where on the Costa Del Sol you would want to buy? have a look at Our Areas which has a list of all the areas we cover, giving small descriptions of the area, surrounding schools, golf courses and even the distance from the airports.
If you would like more information you can get in contact with us either by email: [email protected], freephone from the UK: 0800 2494 342 or call our office here in Marbella: +34 952 778 745.