Record breaking summer predicted for Marbella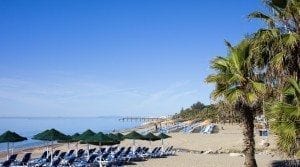 With its beautiful sunny climate, constant presence of celebrities and the abundance of designer brands this playground for the rich and not so rich is as popular as ever in recent years and has forecast a record breaking number of tourist visiting throughout summer period.
During this current upturn we are also seeing a fantastic growth rate in the Marbella property market of luxury properties which is enticing international investors to once again lay eyes on the current low prices, investment opportunities and not forgetting the lifestyle of course. Foreign investors have also been attracted by the "Golden Visa" scheme which allows non-EU citizens who invest €500,000 or more to obtain automatic residency which has increased the number of residency investors from China, Russia and the Middle East.
Marbella Town Hall has also taken steps to market the town by attending variety of trade shows and exhibitions in the Middle East, Far East and Russia and with the areas increasing number of high profile events such as the Eva Longoria and Antonio Banderas Charity Gala´s this just keeps putting Marbella under the international spotlight.
Plenty to look forward to this summer, in particular the Starlite festival which is a month long with numerous class acts this year boasting Julio Iglesias, Enrique Iglesias, Anastacia, Andrea Bocelli, Lenny Kravitz and many more.
Marbella continues to show that it's not to be written off and this summer is coming back stronger than ever!.