Spain considered healthiest country in Europe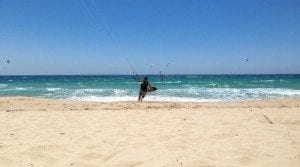 It´s official the medical journal Lancet states that according to the European League Table which is comprised of data collected over a 20 year period, the healthiest country in Europe to live is Spain.
Spain comes in at number one for life expectancy with an average age of 81.4 years, which is an extra two years compared to people living in the United Kingdom. The Spanish also show longer years in terms of good health at 70.9 years compared to 68.6 years for the British.
Lancet has credited a combination of factors for Spain's results such as the warmer climate, healthy eating and more exercise.
If you are thinking of relocating to the healthiest country in Europe then check out our latest reduced properties here
About Us
I FIND MARBELLA SL is an AIPP approved real estate and property management company based in Marbella, Spain. Whether you want to buy a new home, a holiday home, a commercially driven buy to let property or sell a property i find Marbella´s experienced team are strategically placed here in Marbella and are dedicated in sourcing the best opportunities available in the current market.
We have over 15 years of experience on the coast and we strive to give our clients a no-nonsense approach to the properties for sale in Marbella.
With access to over 25,000 properties, we are your one stop shop to acquiring your next dream home.
Whether you want advice or to share our knowledge on how to buy or sell a property, a car, a boat, how to obtain an NIE number, register yourself into the Spanish system, seek legal advice from either a Spanish or English lawyer, i find Marbella can deliver in all areas.
Our mission is very simple... if you want it... we´ll find it!
Let´s get started by searching through our database of properties below. If you are unsure on how to use our website please take a look at our Quick Guide. If you have any questions please contact us or give us a call on 0800 2494 342 (free from the UK).